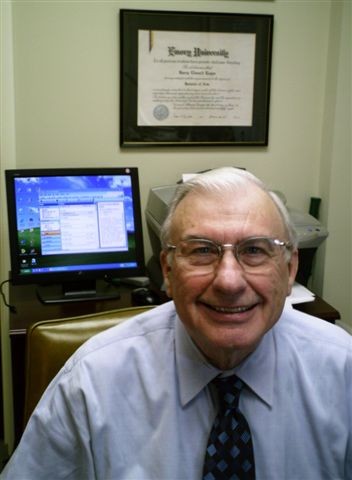 In October of 2006, Dr. Logue published his landmark book on bipolar disorder: Fly Me to the Moon: Bipolar Journey Through Mania and Depression. This unique novel offers a new paradigm of education suited as well for the public as the professional. This book won the coveted EVVY New Publication Merit Award from the Colorado Independent Publishers Association in March of 2007 in the category of fiction. It is the first novel of fiction to be approved for continuing medical education credit for physicians.
In 2011, Dr. Logue published Addiction: Yours, Mine, and Ours, the second in a series of novels to demystify, promote understanding, and give hope to those who have or are otherwise affected by the mental illnesses. His books carry some characters and themes through the series.
Dr. Logue was the professional consultant to Uncle Arthur's Storytime Children's True Adventures published in 1989. Dr. Logue has also provided the basis to authors for several health-related publications including "Kicking the Smoking Habit," "Depression," "Senility," "Anxiety in the Workplace," and Vim and Vigor Magazine articles for OCD, Schizophrenia, and Depression. He authored and presented "Ethics Meets Thanatos," an article for the Invitational Scientific Symposium of the Medical Association of the State of Alabama in 1998. He also authored the article "Atypical Antipsychotics" for the same symposium, which was presented by a colleague.